Summarization
DALI (Digital Addressable Lighting Interface) is an international standard, popular lighting control protocol, with digital addressable dimming, steady, kinds of dimming way, easy to install, with each manufacturer agreement compatible and so on.
DALI100 host adopts the advanced micro control unit, cooperate with upper computer software to control the DALI bus equipment, which have the connection function of PC with DALI slave equipment, make originally independent individuals can be connected in a system centralized control, let the light control more intelligent.
This product is based on the previous update, upgrade, with more powerful features, each DALI100 equipment have 2 channel DALI host function, it can connect 128pcs slave devices. Through upper computer software, use the WIFI mode in DALI100, it can form a network system, can control countless hosts theoretically, then form a system. At the same time internal has integrated the DALI power circuit, can reduce a lot of products on the market that power supply and the host separation, wiring trouble such disadvantages, also can be controlled via USB, flexible control way.
Standards and Certifications







Technical parameters
Power supply voltage: 110-230VAC, 50-60Hz
Storage temperature: -25-55 ℃
Input signal: USB signal, WIFI signal
Output signal: Standard IEC60929 DALI signal
Static state input current: < 20MA
Packing size: L120mm * W70mm * H25mm
External dimension: L160 * W88 * H60 mm
Gross weight: 650g
Net weight: 550g
Specifications Download

Interface instruction: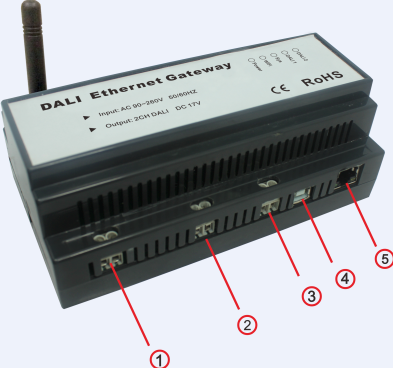 This picture is DALI interface, external connect DALI bus, DALI interface both positive and negative, left interface is one pole, right interface is another pole, this controller in total have 2 channel DALI output.
The number in the picture means interface:
① Power supply input interface: AC90V-240V,50HZ/60HZ
② DALI slave controller first channel port , both positive and negative
③ DALI slave controller second channel port , both positive and negative
④ USB interface, connect computer and DALI host
⑤ Cable network interface, connect router and DALI host.
Dali master USB interface connects computer, dali interface connects dali dimmer equipment, it can achieve centralized control for PC to dali dimmer equipment.(Notice: the mainframe has dali power circuit, no need to connect extra dali power, besides, every dali can connect 64 channel slave controller address).
Typical application 1 (without DMX function):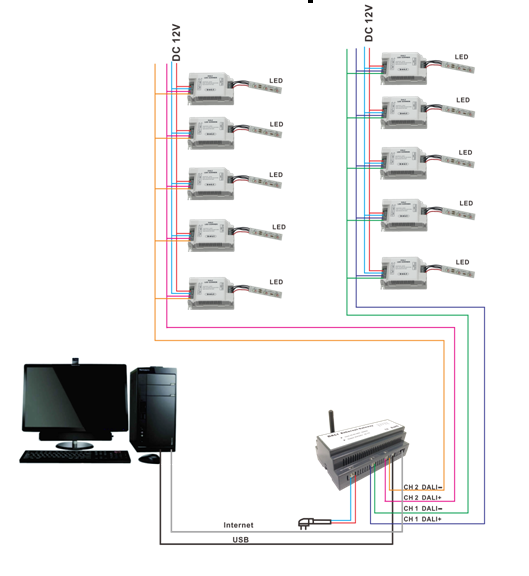 Typical application 2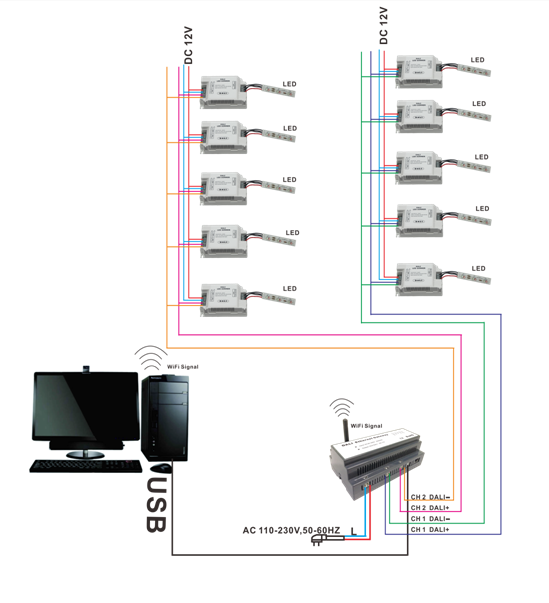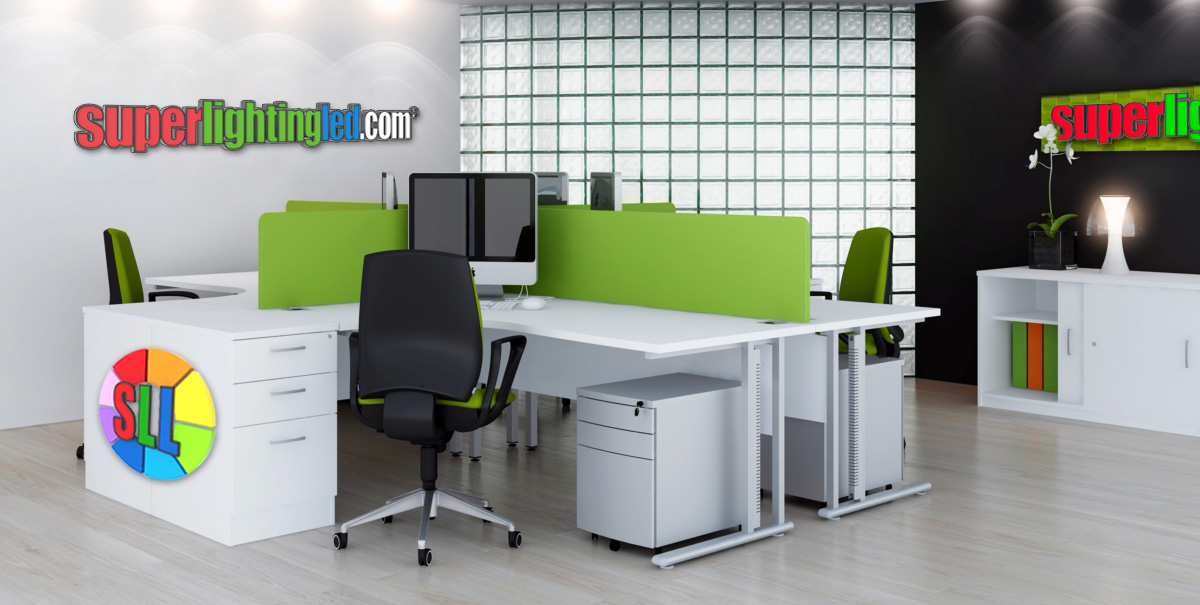 . Guided by a belief that LED lighting would be an integral part of everyday life's illumination, superlightingled.com came into LED industry and keep up with the advanced technoloty.
. We are committed to sales flexible single color,RGB, programmable pixel full color led strip and the accessories, LED controllers, dimmers, amplifiers, power supply are the main products.
.Superlightingleds.com founded in 2011, 5 years' development, our team is becoming stronger and stronger. we provide quality LED technology, great customer service, and superior technical support to our customers. superlightingled is your reliable partner for LED technology.
. If you are looking for high quality LED light Series or energy saving lighting solution, please do not hesitate to contact us, we are always more than happy to help in any way we can.at superlightingled offer LED Lighting for Everything.

Single Color Flexible LED Strip Lights Project Display

Color Change RGB Flexible LED Strip Lights Project Display

Programmable Pixel Dream Color Flexible LED Strip Lights Project Display