With a wide variety of features, the Best RGBW Waterproof LED Strip Lights are a great option for a variety of applications. They feature multi-color capabilities, adhesive installation, and 50,000-hour integrated LED life. This product also comes with a downloadable app that allows you to control your lights through a smartphone or tablet. These lights also have remote dimming capabilities, Amazon Alexa/Google Assistant control, and lifetime warranties.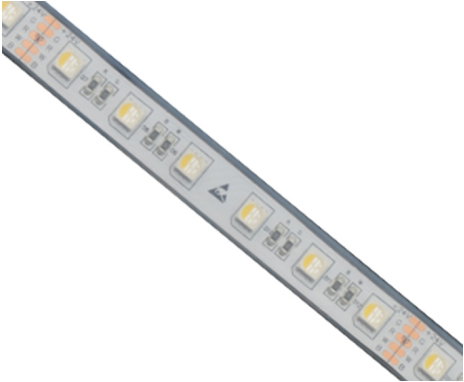 Highlights of RGBW Waterproof LED Strip Lights
The RGBW Waterproof LED strip lights have an amazing feature. You can control the light remotely through the mobile app via a WiFi/Bluetooth RGBW controller. You can use voice commands to change the patterns, sync with music, or set a timer. You can even make the lights work with a timer! Here are the highlights of RGBW Waterproof LED strip lights:
The smart app lets you pre-set timings for the different colors, and you can choose to have the lights turn on and off at different times. The lights change colors based on the music. They are also very easy to install. All you have to do is to clean the surface and paste the LED. You should also keep in mind that every LED has cutting marks on the surface. However, these cut marks are barely noticeable!
The RGBW Waterproof LED strip light comes with a variety of features, and it offers a variety of color effects. You can also control them via an app or controller. Some of these lights even have music modes! You can also control the lights by voice control, which is great if you want to keep your home looking cool no matter what the weather is like. You can even sync the lights with your music and play along to your favorite tunes!
The waterproof LED strip lights are highly flexible. With a 3M adhesive backing, they can be easily bent around corners and turned the right way. These waterproof strips come with IP65 certification, making them safe for use even in rainy weather. Just make sure they're not submerged, though. In addition, they come with a handy pocket-sized RF remote control.
Another highlight of RGBW Waterproof LED Strip Lights is the microphone function. You can listen to music through the app and change the colors of the strips. They can be installed in both indoor and outdoor areas. The supplied power adapter is not waterproof but it's rated for 12V and 18W. The LEDs are rated for up to 20,000 hours. You can also set up your lights to work with Amazon Alexa or Google Assistant.
Size
If you live in an area that receives precipitation, you should choose Waterproof RGBW LED Strip. It features a waterproof IP67 housing that protects LEDs from moisture and other hazards. This waterproof LED strip is ideal for all kinds of environments, including outdoor landscaping, bar lighting, and bathroom fixtures. The IP67 rating ensures safety and energy efficiency. You can find Waterproof RGBW waterproof LED strip lights in different lengths to suit your needs.
The size of RGBW waterproof LED strips should be proportional to the number of LEDs per foot. The wattage of each LED is measured per foot, so a 16-watt strip will output 4.88 watts/ft. To make the most of your LED strip lights, make sure you have a 12-volt DC power supply. The LED power consumption is relatively low, so it is important to choose a low-power LED strip. Check the wattage per foot to ensure that you are getting the right amount of light. A 20-watt LED strip may use 20 watts of power per foot.
When selecting RGBW waterproof LED strip lights, look for those that are durable. A flexible strip with a strong adhesive will stay in place and resist damage. A waterproof LED strip will last for 50,000 hours, which is an excellent option if you live in a coastal area. If you live in a humid environment, you can choose one that is suitable for your climate. For outdoor use, you should choose a waterproof RGBW LED strip.
Another important factor is LED density. High-density LED strips have more LEDs than low-density ones. This makes them ideal for tight spaces. They don't produce as much light as low-density LEDs, but they are good enough for many applications. A standard-density RGBW waterproof LED strip light can connect up to 32 feet. This is double the length of high-density LED strips.
The most popular color-changing LED strip lights are the 12-24V flexible variety. They're great for accent and task lighting. These flexible strips come with an adhesive backing. There are several options for the length of these lights, ranging from two feet to six feet. Many also feature various accessories such as remote control and power adapters. There's no shortage of options for RGBW waterproof LED strip lights. And remember to look for the ones that have a good warranty!
Price
This RGBW Waterproof LED Strip light is rated IP67 waterproof, making it suitable for both indoor and outdoor use. It is resistant to the weather elements and never turns yellow, thanks to its big chip and high-brightness 5050 RGBW 4-in-1 LEDs. This type of light provides vivid colored light, while the 6500K pure daylight color temperature is perfect for warm-white light applications. The price of RGBW Waterproof LED Strip lights may vary depending on the brand.
The Price of RGBW Waterproof LED Strip lights varies according to the size and the length of the strips. The smaller ones, namely, 3.9 inches long, are cheaper than the longer ones, but their brightness may be lower. Moreover, these strips come with strong 3-M adhesive tape, which makes installation easy. The price of RGBW Waterproof LED Strip lights depends on their features and the type of power supply it needs.
The price of RGBW Waterproof LED Strip lights varies based on the brand and the model. Typically, they come with a 5-meter reel and use brand-name 5050 SMD LEDs to create a bright, colorful light. The RGBW LED strips are also able to create white light that is close to warm white, or RGB+White. The RGBW Waterproof LED Strip lights can also be used with smart home lighting controls.
These RGBW LEDs are extremely versatile. They can be used indoors and outdoors, as well as on cabinets and shelves. They can even be used on decks and staircases. An RGBW LED strip comes with 300 LED chips, two connectors for extending it, and ferrules to make the installation easier. It is recommended that you consult a professional electrician before purchasing one. There are a variety of RGBW Waterproof LED Strip lights available on the market, so you may want to check the specs and choose one that meets your needs.
Control via Bluetooth
If you are looking for a wireless control method for RGBW Waterproof LED Strip Lights, Bluetooth is the best choice. You can control the lights by simply using your Bluetooth-enabled mobile phone. Bluetooth controllers are especially convenient for outdoor events without WiFi networks. Bluetooth synchronization is possible with music and other sources through a mobile device. This controller also has other great features, including voice control.
Whether you need to control your RGBW Waterproof LED Strip Lights with a Bluetooth-enabled controller, you will find the perfect product for your lighting needs. Bluetooth technology has been used for more than 10 years to allow communication between mobile and fixed devices. The technology's transmission speed is higher than infrared, and it does not require an interface-to-interface connection, which is a significant benefit. Bluetooth products are easy to use. One Bluetooth controller can find another one and establish the connection in seconds.
Another smart feature that makes this technology use is that you can set the colors and brightness of the lights according to your preferences. If you are looking for a waterproof solution, you should choose a waterproof light strip. Those that are waterproof will be better suited for outdoor use. It is also important to buy the same brand of smart bulbs, as these should be compatible with the ecosystem of your smart home.
The app lets you set color/temperature and brightness. You can also control multiple strips with the same app. One drawback of this Bluetooth-enabled technology is the slow loading of the app on mobile devices. However, it offers several other features that make it an excellent choice for most outdoor lighting needs. In addition to controlling the lights remotely, it also offers voice control with Google Assistant and Alexa. You can even set it to simulate sunrise and sunset!
Another advantage of these lights is that they can be controlled by your mobile device through an app. It can also be used with your smartphone for other functions, including remote control. This technology makes it easy to install and maintain your LED strips. Just make sure you follow the instructions carefully and you will be good to go. There are no worries about it being damaged. You can install them without any problem with the solderless clamps.