This five key touch color temperature controller is wireless small volume controller which newly introduced by our company, touch remote control adopts high precision capacitance touch control technology, you can select the color temperature proportion and brightness you need by one button. It is convenient and easy. It is used for controlling a variety of single color or color temperature lamp whose source of light is LED. For instance, point source of light, flexible light strip, wall washer lamp, glass wall light etc. It has many advantages such as convenient to connect, easy to use and others. According to the actual need of customers, it can carry out jumpy changing, gradual changing, stroboflash and other effects of change.
Standards and Certifications








Product Specification
Controller
Working temperature: -20-60℃

Supply voltage: DC12V-24V

Output: 2 channels

Connection mode: common anode

External dimension: L84 Χ W64 Χ H23mm

Packing size: L200 Χ W146 Χ H36mm

Net weight: 75g

Gross weight: 197g

Static power consumption: <1W

Output current: <5A (each channel)

Output power: 12V:<120W, 24V:<240W
Touch Remote Control
Working temperature: -20-60℃

Power supply mode: AAA * 3

Supply voltage: 1.5V * 3

Transmission frequency: 433.92 Mhz

Standby power consumption: 0.015mW

Standby current: 3uA

Working current: 200uA

Emission current: 10mA

Remote distance: about 30m

Standby time: 6 months

Remote control weight: 85g
Installation Battery of The Remoter
This remoter is used 2pcs AAA batteries ,each voltage is 1.5V.
Open the cover of the battery;load 2 pcs AAA batteries correctly as per the positive and negative instructions in the battery pack.
Notice:
If the indicator lights on the remote controller flash regularly without touch,please note the battery should be changed.
For occasions
Interior decoration, hotel, shopping mall and square, restaurant, bar and home. Building decoration, business place, airport, subway station.
Outdoor decoration: billboards, park, bridge, road transport, tourist attractions.
Other: sample reveals ark decoration and other places need RGB lamps and lanterns.
Remarks
1. Connect the load wire at first, following by the power wire; Please ensure short circuit can not occur between connecting wire before you turn on the power;
2. Power supply voltage range is DC12~24V, more than voltage range maybe burn out the controller.
3. When not use touch remote control for long time, we suggest you to take down the batteries.
Connection Diagram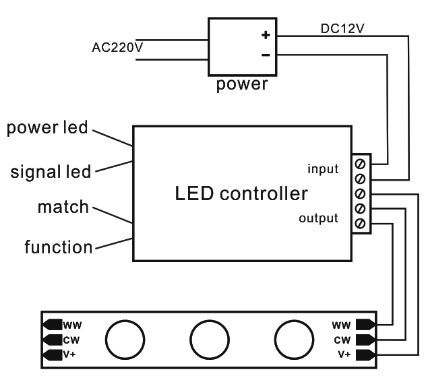 Package Included
1 × color temperature dimmer
1 × RF wireless remote control.
1 x Piece of User's Manual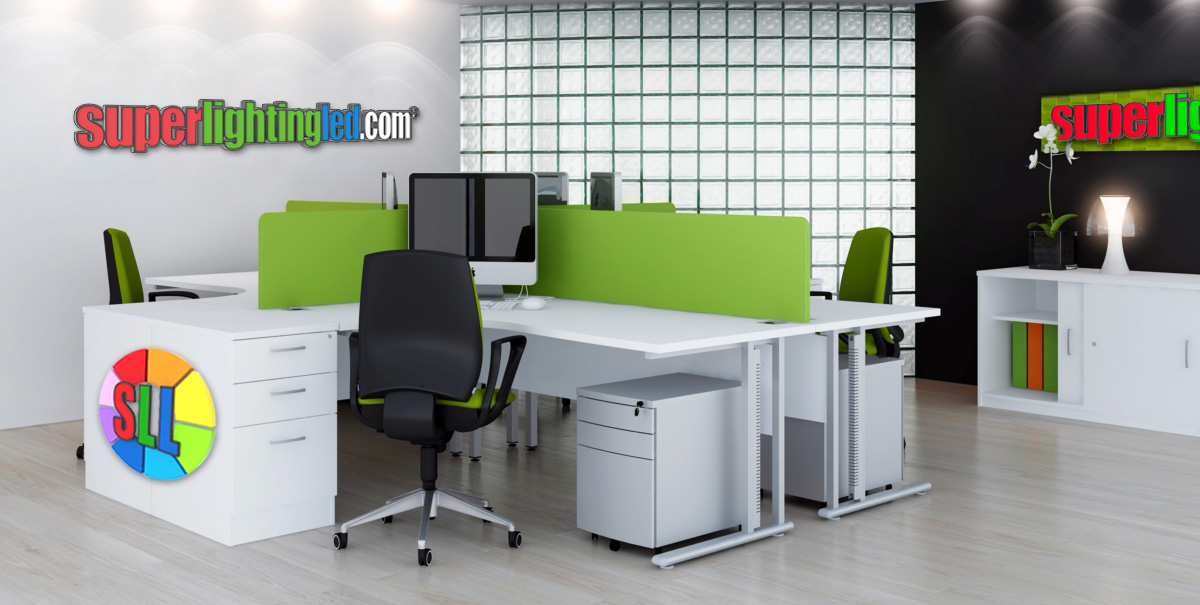 . Guided by a belief that LED lighting would be an integral part of everyday life's illumination, superlightingled.com came into LED industry and keep up with the advanced technoloty.
. We are committed to sales flexible single color,RGB, programmable pixel full color led strip and the accessories, LED controllers, dimmers, amplifiers, power supply are the main products.
.Superlightingleds.com founded in 2011, 5 years' development, our team is becoming stronger and stronger. we provide quality LED technology, great customer service, and superior technical support to our customers. superlightingled is your reliable partner for LED technology.
. If you are looking for high quality LED light Series or energy saving lighting solution, please do not hesitate to contact us, we are always more than happy to help in any way we can.at superlightingled offer LED Lighting for Everything.

Single Color Flexible LED Strip Lights Project Display

Color Change RGB Flexible LED Strip Lights Project Display

Programmable Pixel Dream Color Flexible LED Strip Lights Project Display