we combined the mini controller with RF remote, a more convenient way to realize the best visual effect of your LED strip. This mini dimmer is tiny in its size, make it easy to be concealed .Through connecting with LED strips, the accompanied RF remote will be able to control strip to achieve different functions such as dynamic mode, dynamic speed level and brightness adjustment. This LED Dimmer you can change the brightness of your LED Lighting. There are controls on the dimmer itself, as well as on the included remote. Connect the LED Dimmer between the power supply and the LED Strip. The dimmer is not suitable for use with RGB Strips. This dimmer can connect to max. 72 Watts of LED Strip. If you want to be able to dim more LED Strip with one remote, you need to use amplifiers. Please do not hesitate to contact us for advice.
Standards and Certifications








Product Specification
Working voltage: DC 12V/24V
Output control: 2 circuits
Control current: 6A/circuit
Connecting mathod: common anode
Dimension: L85*W64*H24
Receiving range: 30m
Functions of 2.4G RF Wireless Color Temperature LED Controller keys
1. Key 1: medium brightness
2. Key 2: on
3. Key 3: off
4. Key 4: highest brightness key
5. Key 5: lowest brightness key
How to use
1. Brightness Adjusting: Use your finger to touch the left half part of color ring, you can change the brightness from the highest to the lowest(100%-1%, 20 grades of Brightness to adjust).
2. Color temperature Adjusting: Use your finger to touch the right half part of color ring, you can adjust the temperature from warm white to cool white(11grades to adjust).
3. Resume fuction. The previous settings will be resumed while power on again.
4. Matching code: Press Key 4 once within 3 seconds when power on again, the light will blink 3 times if matching is successful.
5. Clearing Code: Press Key 4 five times within 3 seconds when power on again, the light will blink 3 times if matching is successful.
Caution
When installing batteries in the remote control, keep your fingers do not touch or try to be touching the ring to improve the sensitivity of the touch ring, and in three seconds after the battery is installed in the use of the remote control. . If you find a lower when using the touch sensitivity of the ring, open the battery reinstall.
Please don't touch or press the color ring while loading the battaries to protect the sensitiveness. Please use the remote controller 3 seconds after the battaries are loaded. Please reload the battaries when you find the color ring is not sensitive.
Packaging
1×mini inline dimmer
1×RF wireless remote.
1 x Piece of User's Manual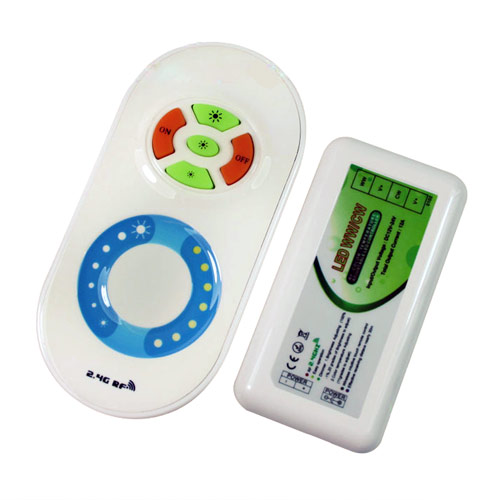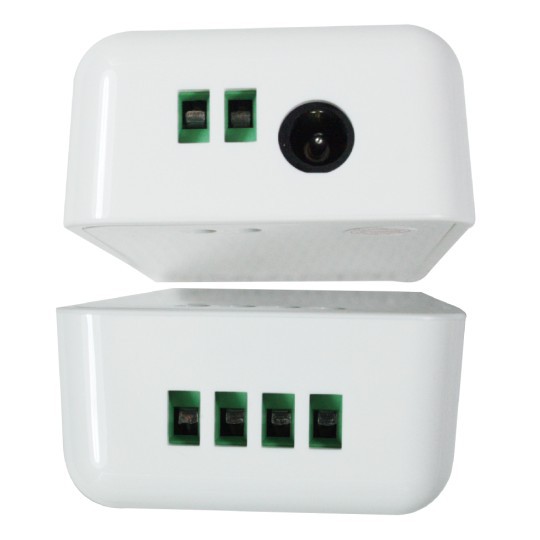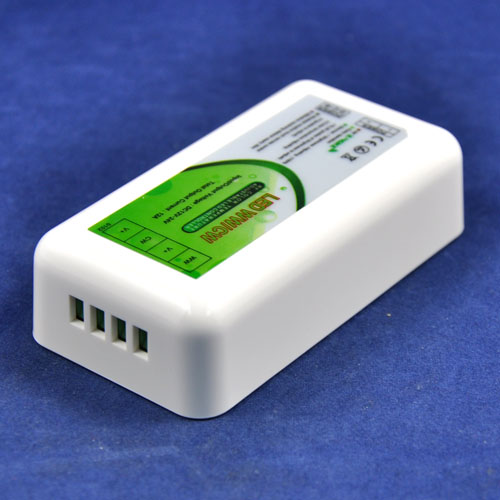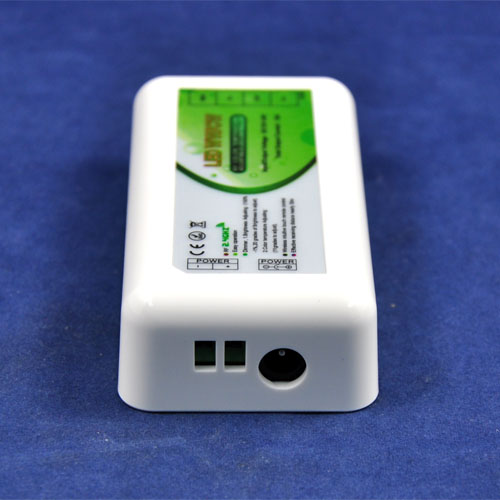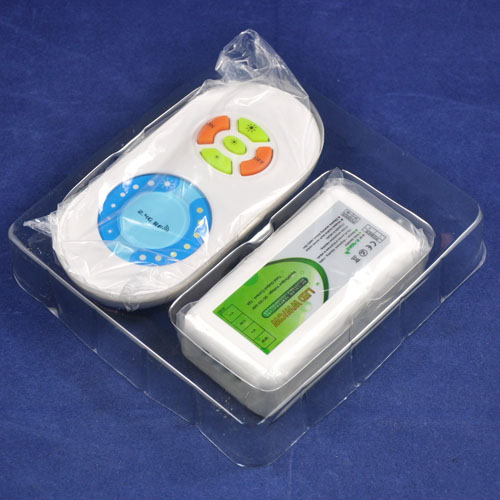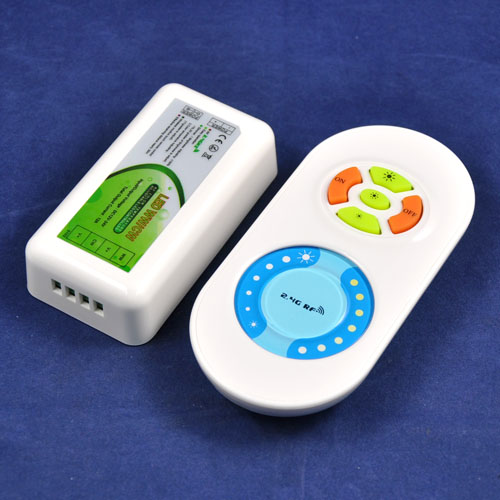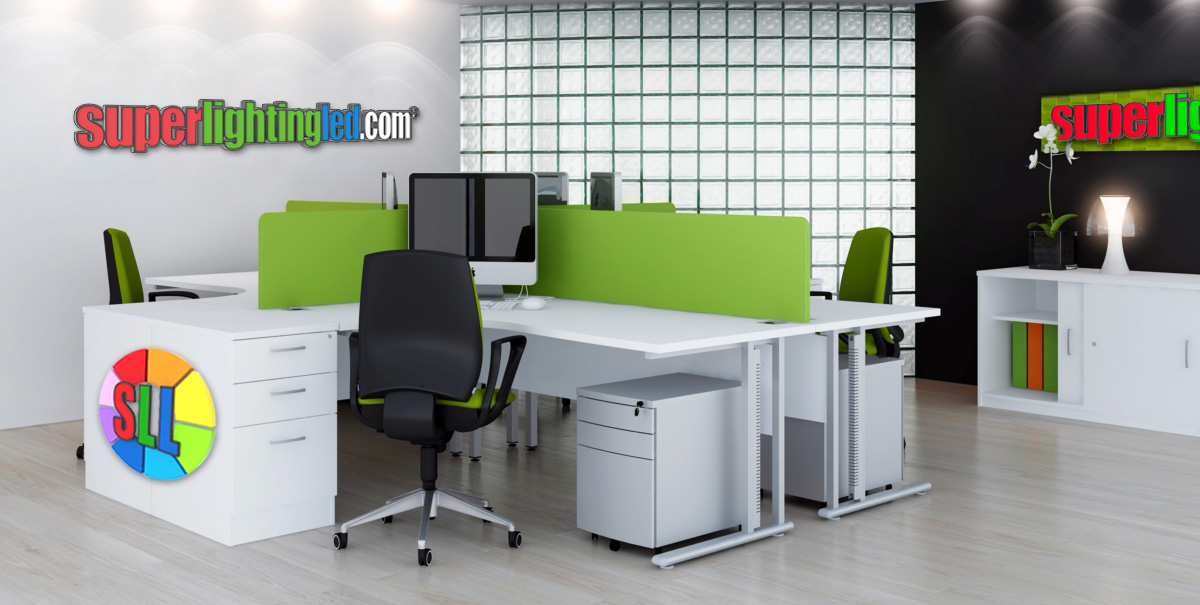 . Guided by a belief that LED lighting would be an integral part of everyday life's illumination, superlightingled.com came into LED industry and keep up with the advanced technoloty.
. We are committed to sales flexible single color,RGB, programmable pixel full color led strip and the accessories, LED controllers, dimmers, amplifiers, power supply are the main products.
.Superlightingleds.com founded in 2011, 5 years' development, our team is becoming stronger and stronger. we provide quality LED technology, great customer service, and superior technical support to our customers. superlightingled is your reliable partner for LED technology.
. If you are looking for high quality LED light Series or energy saving lighting solution, please do not hesitate to contact us, we are always more than happy to help in any way we can.at superlightingled offer LED Lighting for Everything.

Single Color Flexible LED Strip Lights Project Display

Color Change RGB Flexible LED Strip Lights Project Display

Programmable Pixel Dream Color Flexible LED Strip Lights Project Display