RF controller adopts advanced computer control chip to control various 110V / 220V lamps with LED as light source, such as: LED high-pressure lamp strips, rainbow tubes and other high-pressure lamps and lanterns; With the advantages of convenient connection and simple
use; this product has many kinds of change can realize seven-color jumping, gradual change, stroboscopic, static color and other light changes according to the actual needs of customers, with power saving and memory functions, and avoid frequent setting
This controller has two kind of input power, AC110V and AC220V, According to the power rule, when the AC is halved, the output power is also halved.
if you choose AC110V, we will send US plug to you, and AC110V can only output 375watt power, so it can only support Maximum connect 25meter/41feet 110-220V high voltage led strips.
If you choose AC220V, we will send EU plug to you, and AC220V output 750W, so it can support Maximum connect 50meter/82feet AC220-230V high voltage led strips.
When calculating the power of your project, please do not exceed 80% of Power Supply capacity when calculating Power Supply size to use in your system.
So 220V/750W we recommend that you Maximum connect 82feet, 110V/375W we recommend that you Maximum connect 41feet.
If your lighting project length more than controller output power, please use a 1500W high voltage amplifier. If your outdoor large lighting project needs to achieve effect and color synchronization, we recommend that you use some DMX high-pressure decoders to control them through the DMX console.
How to connct, please feel free to contact us. sales@superlightingled.com
This product uses infrared remote control, single-button function control is simple and clear, can achieve gradual, jump, flashing and other dynamic functions, with off memory function, without frequent settings, speed and brightness can be adjusted. This product is suitable for all kinds of LED lights with rainbow tube control
Instructions for use:
1. Insert the light bar plug into the controller's output socket. The line sequence should correspond.
2. The power plug is energized, and the remote controller can be used to operate the controller as required.
3. When installing the controller, install the remote control receiver in an obstacle-free position to avoid remote control failure.
4. Connect the light bar If the color of the remote control does not correspond to the color of the light, press and hold the 6 buttons for 3 seconds (retrofit sequence) respectively. The light will automatically change the line sequence. Each of the 6 buttons corresponds to a line sequence.
5. Do not short circuit the output
Standards and Certifications








Product Specification
Input Voltage: 110/220V
Output Watts: 375W/110V 750W/220V
Connection mode: common anode
Control mode: infrared remote control
Type: Manual Switch
Application: Hight Voltage RGB color change led strip lights.
Body Color: Black
Output:: 3 RGB channel
Quantity: 1 Piece
Gross Weight/Package: 400g
IR Remote Parameter

Connection Diagram

Applications
Back/task lighting

Cove LED lighting

Retail LED lighting

Display case LED lighting

Accent LED lights

Under cabinet lighting

led stage lighting
Note
A. is 110V/220V power input, the output high voltage 110/220 v article lamp directly. Article 110/220 v meet in the same line, at the same time electricity.
B. should be in strict accordance with the wiring. Red, green, black and blue four lines, the black line is the line. Otherwise the color with the remote control signal may not to be relatively color or out of sync.
C. the quality assurance for one year. Artificial damage or misuse damage is not within the warranty.
D. can theoretically with the highest 5050-60 light RGB light 50 meters.(according to the measured, to achieve ideal control effect, suggested that connect 3528 RGB colorful lights with 50 m or 5050 RGB lights with 30 meters)
Safety
Supply input voltage of this product is AC110/220V.
Shorting output wires my cause damage to dimmer.
Always observe proper polarity when connecting high voltage led strip lights and load.
For indoor use only - this product is not waterproof or weatherproof.
Package including
1 x High Voltage led dimmer controller
1 × RF wireless remote control
1 x Piece of User's Manual
Customers who bought this product Also Purchased...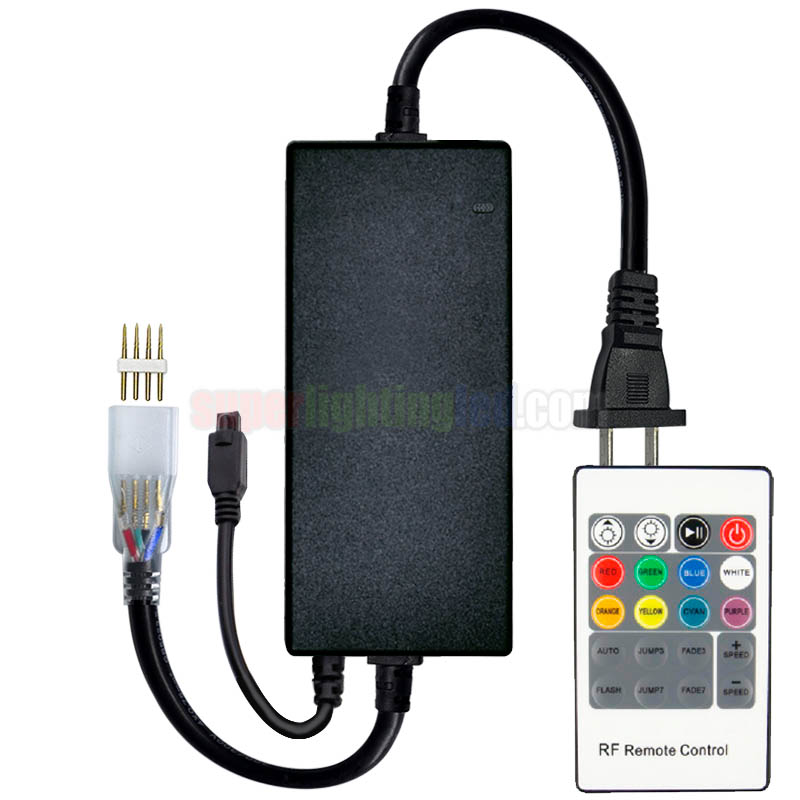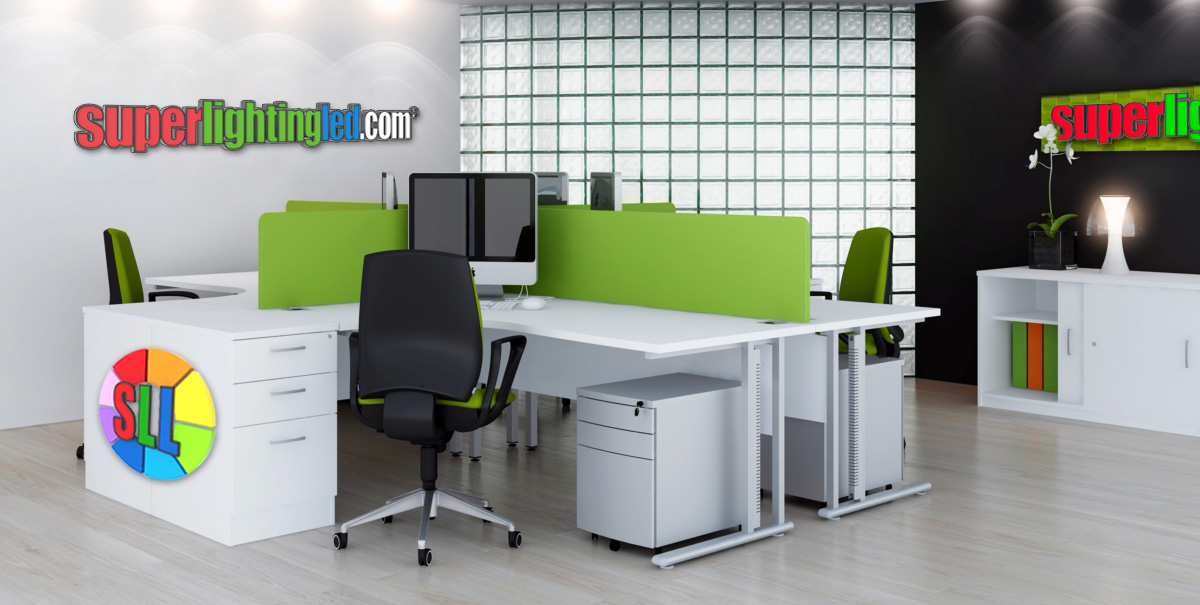 . Guided by a belief that LED lighting would be an integral part of everyday life's illumination, superlightingled.com came into LED industry and keep up with the advanced technoloty.
. We are committed to sales flexible single color,RGB, programmable pixel full color led strip and the accessories, LED controllers, dimmers, amplifiers, power supply are the main products.
.Superlightingleds.com founded in 2011, 5 years' development, our team is becoming stronger and stronger. we provide quality LED technology, great customer service, and superior technical support to our customers. superlightingled is your reliable partner for LED technology.
. If you are looking for high quality LED light Series or energy saving lighting solution, please do not hesitate to contact us, we are always more than happy to help in any way we can.at superlightingled offer LED Lighting for Everything.

Single Color Flexible LED Strip Lights Project Display

Color Change RGB Flexible LED Strip Lights Project Display

Programmable Pixel Dream Color Flexible LED Strip Lights Project Display