WiFi-SPI is LED strip controller, can control all kinds of LED strip with different chip type.

Edit running effect through horse-race, chase,flow, trail, gradual change style,cooperate with running distance and direction, fine adjust run color and background color, realize thousands of powerful editing effect.

Can store up to 32 changing mode,

Can run large cycle mode, or run small loop mode,

Changing mode or loop mode can be stored to 8 scenes,or timming run.
Standards and Certifications







Technical Parameters

Input voltage: DC5-24V

Output signal: SPI

Grey level: 256

Remote distance: 30m

Working temperature: -30℃~55℃

Product size: Φ72×25mm

Net weight: 71g
Dimension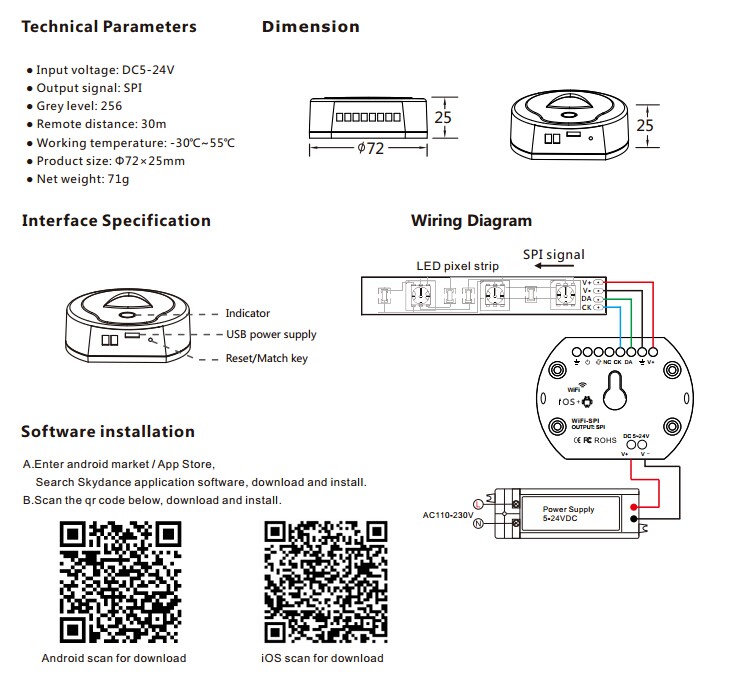 Safety & Warnings
1.The product shall be installed and serviced by a qualified person.
2.This product is non-waterproof. Please avoid the sun and rain.
3.Good heat dissipation will prolong the working life of the controller. Please ensure good ventilation.
4.Please check if the output voltage of any power supplies used complywith the working voltage of the product.
5.Ensure all wire connections and polarities are correct and secure before applying power to avoid any damages to the LED lights.
6.If a fault occurs please return the product to your supplier. Do not attempt to fix this product by yourself.
Warranty Agreement
1. 5-year warranty:

The warranty is for free repair or replacement and covers manufacturing faults only.

Do not include fees of on site maintenance and consumable parts.
2.Limited Warranty

Artificial damage caused by improper use, such as use inappropriate power supply, improper accessories, improper installation, did not follow the instructions, error using or negligence.

Any damages caused by force majeure, such as natural disaster, abnormal voltage.

The normal use of products caused by aging, wear and tear, but it does not affect the normal use.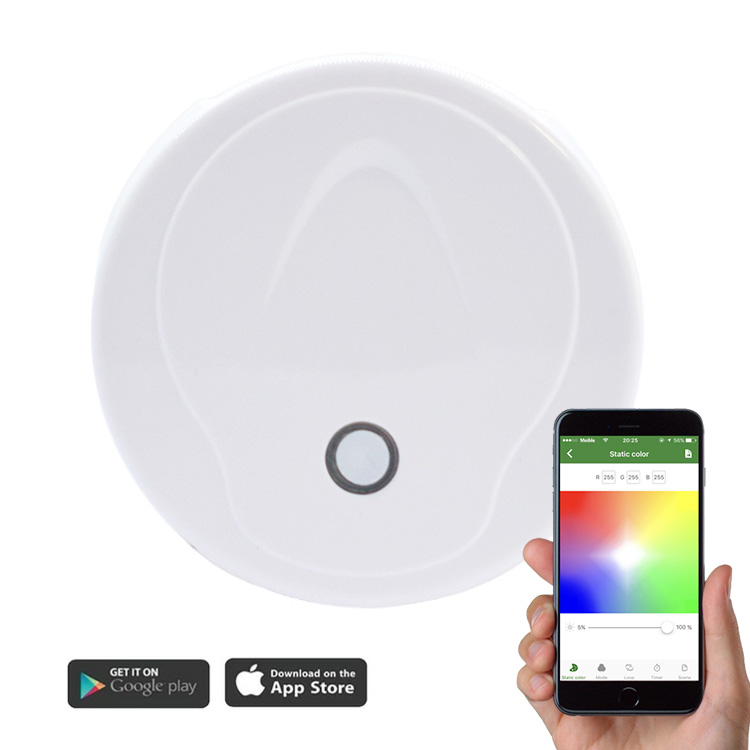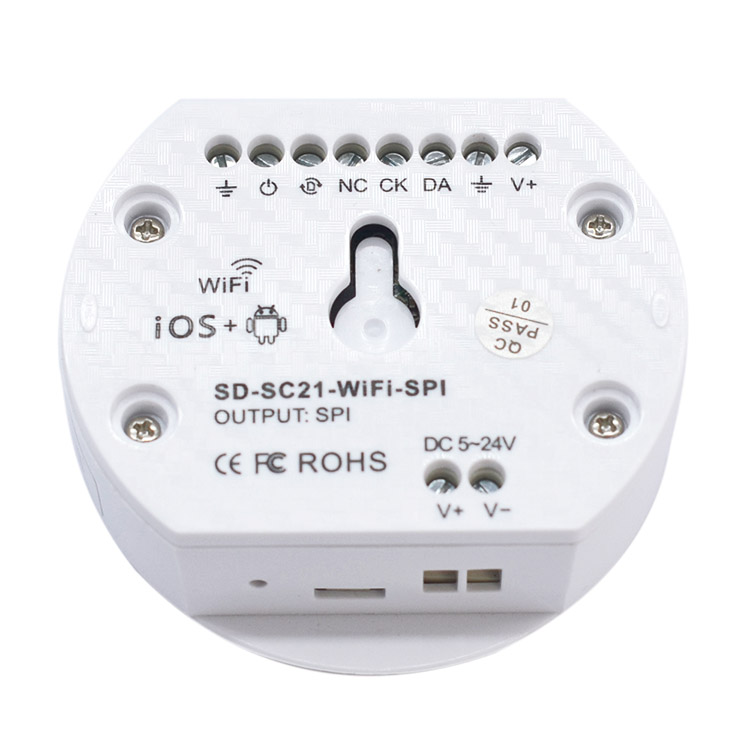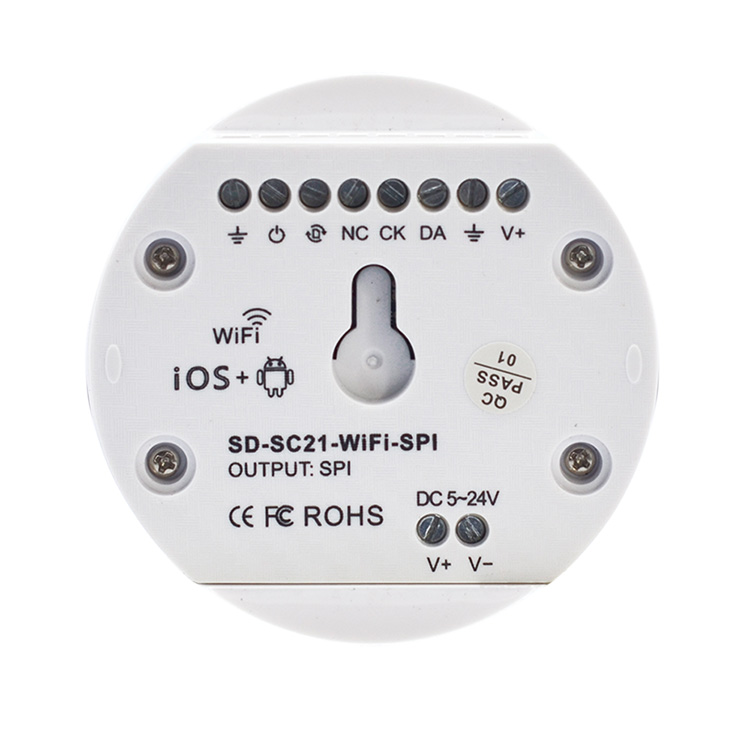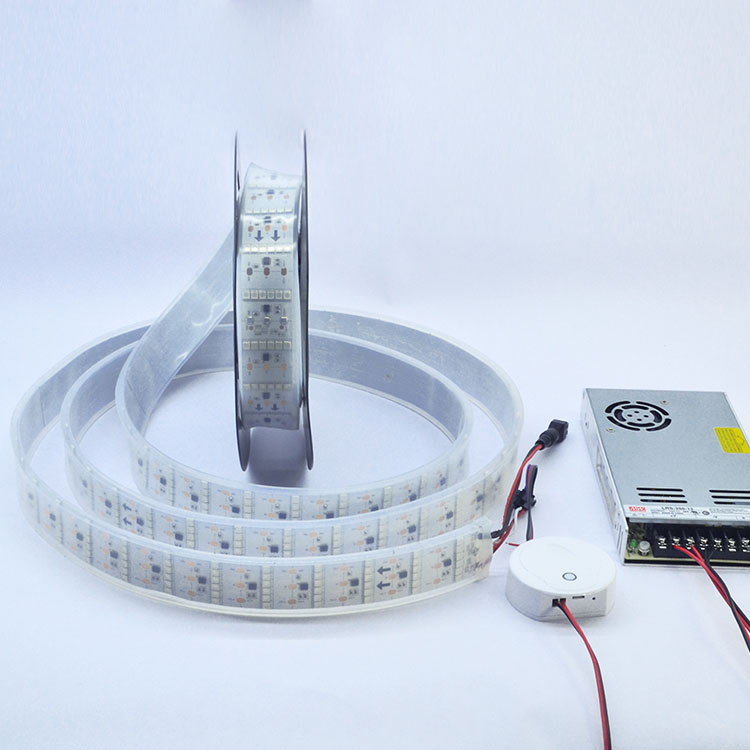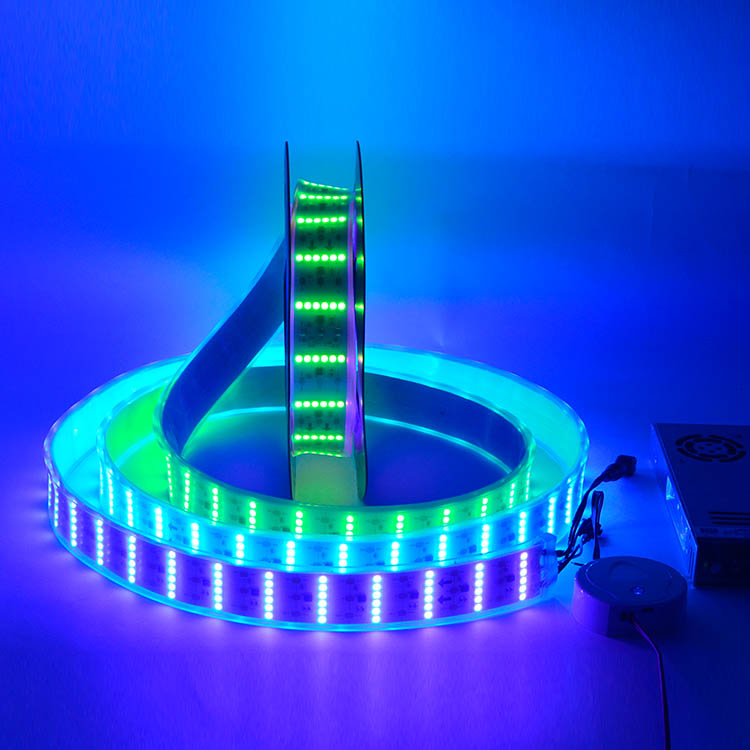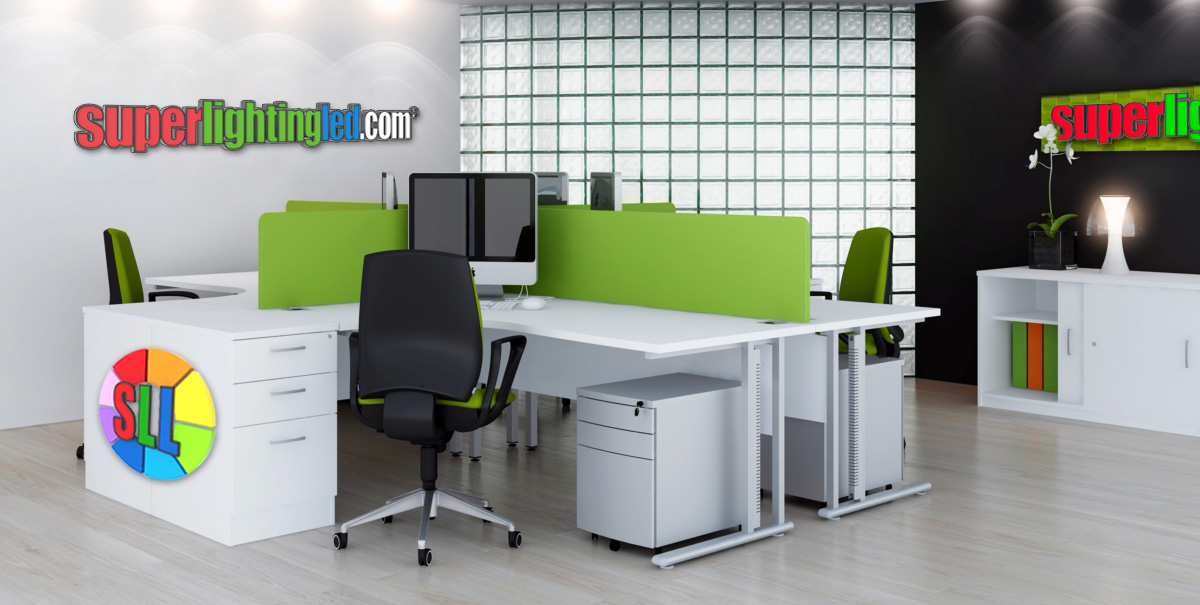 . Guided by a belief that LED lighting would be an integral part of everyday life's illumination, superlightingled.com came into LED industry and keep up with the advanced technoloty.
. We are committed to sales flexible single color,RGB, programmable pixel full color led strip and the accessories, LED controllers, dimmers, amplifiers, power supply are the main products.
.Superlightingleds.com founded in 2011, 5 years' development, our team is becoming stronger and stronger. we provide quality LED technology, great customer service, and superior technical support to our customers. superlightingled is your reliable partner for LED technology.
. If you are looking for high quality LED light Series or energy saving lighting solution, please do not hesitate to contact us, we are always more than happy to help in any way we can.at superlightingled offer LED Lighting for Everything.

Single Color Flexible LED Strip Lights Project Display

Color Change RGB Flexible LED Strip Lights Project Display

Programmable Pixel Dream Color Flexible LED Strip Lights Project Display